Dangers Of Radon
It's that time of year again in Illinois where Realtors throughout the state are completing their required continuing education. One of the elective courses is radon and its dangers and effects. I was very fortunate that we had the Director of the IEMA ( Illinois Emergency Management Agency) as our course instructor. I already knew a lot about radon, however there was a lot of new tidbits that I learned and want to share with you.
Every year, approximately 21,000 cases of lung cancer can be contributed to radon gas

radon gas is colorless, odorless, and a naturally occurring gas that comes out of the ground. Only way to know you have it is to test for it.

There is no safe levels of radon, however the IEMA states that if a house has a level of 4pCi/L reading you must remediate

The largest reading in the state of Illinois was in Peoria area at over 1,300 pCi/L

If your home had a reading of 10pCi/L, that is the equivalent of everyone (including children) in the household smoking a pack of cigarettes a day

Homes in the DuPage and Kane county area that have been tested, 56% of those homes have come back with readings over 4pCi/L
You can order online or go to the local hardware store and get charcoal radon tests to submit off to a lab for about $30 a cannister. You can also buy some very reliable battery operated electronic radon detectors as well. I purchase one on Amazon for about $140 and I am relieved to find out my home does not have radon. Or you can hire a professional licensed radon testing company to give you a 48 hour test with hourly reads for around $200.
Knowledge is power so for more information on how to get you home tested, or if you tested and have radon and want a recommendation on a mitigation company, please reach out to me at john@wrightrealestategroup.com or call/text me at 630-202-7241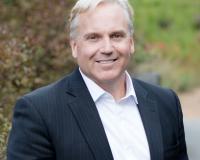 Author:
John Wright
Phone:
630-202-7241
Dated:
January 29th 2018
Views:
1,700
About John: ...