Jobs Numbers Equal Rise In Mortgage Rates
It was quite a surprising jobs number report this morning. 250,000 new jobs were created in October and the increase in employee's earnings rose at the largest number in almost 10 years.
The mortgage markets have already reacted to the news, and if you were hoping to hold off on buying a home until spring, the news is not all good. If you were looking at buying a home just 2 1/2 weeks ago the interest rate was at 4.875%. If you had not locked in and put a home under contract and waited, today that rate is 5.25% and it looks to only go up from here quite frankly as the Fed will be anticipated to raise interest rates another 1/4 point at their December meeting.
What does that mean for you in real terms? If 2 1/2 weeks ago you could afford a home priced at $300,000 today you can only afford a home priced at $283,500. Poof!!! You just lost purchasing power. And if you continue to wait until Spring, as you may be thinking there will be more inventory, a rise to 5.5% will mean you will be down to $273,500 in purchasing power. And trust me, the difference between a $300,000 home or a $273,500 home is the difference between an updated kitchen or bathroom, or other amenities like hardwood floors, fireplace, deck, fenced back yard etc.
So, what advice do I have for you? #MoveAtTheSpeedOfWright and email me at john@wrightrealestategroup.com. I have been in business for 11 years and have helped 1200 sellers and buyers successfully close on their real estate transaction. I would be honored to earn your business and be your Realtor.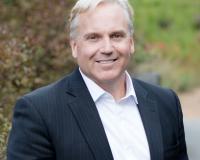 Author:
John Wright
Phone:
630-202-7241
Dated:
November 2nd 2018
Views:
672
About John: ...