Dont Forget To Call The Utilities
There are a ton of things to remember when making a move. Getting the mail forwarded, ordering new checks, contacting your credit card companies, purchasing your homeowner's insurance. But the single most important thing NOT TO FORGET is to make sure you call the utility companies. And if you live in northern Illinois, I am specifically talking about ComEd.
Why ComEd? Well , this used to not be a problem in the past. In fact, I would venture to guess that 35-40% of all buyers in the past would call the utilities, including ComEd, after the closing to establish service. Problem is, some people would not remember to call for a week or two later. A couple of years ago, ComEd started rolling out the "smart meters".
These smart meters, yes, are designed to help you save electricity and money. But what they also do is give ComEd the "power" ( couldn't resist) to be able to turn off the electricity right from their office and not have to send personnel out to do it at the house.
There has been more than one occasion for a closing I have had on the seller side, and it always seems to happen on a Friday, where the buyer does the walk through in the morning for an afternoon closing. Comes back to the property after the closing only to find there is no power in the house. Frantic, they call ComEd, only to find out that power cannot be established until the next business day ( which would be Monday).
I don't know about you, but I wouldn't want to be moving into my new home in the dark. Especially on a hot summer day when it is 93 degrees outside and will quickly be 110 degrees in the house. Not my idea of a warm fuzzy experience. So, remember, the day before your closing. Call the utilities. Especially ComEd. And keep moving at the speed of Wright!!!
John Wright is one of the top Realtors for closed transactions in the country and the top Realtor in DuPage and Kane Counties in 2013-2014 as seen in The Wall Street Journal and www.realtrends.com . He and his team has sold almost 1,100 properties since 2007. If you are interested in selling your home or buying a home, please contact John at 630-407-1641 or click here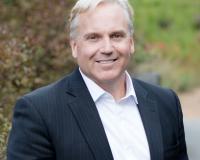 Author:
John Wright
Phone:
630-202-7241
Dated:
July 9th 2016
Views:
285
About John: ...