How Does A Rise In Interest Rates Affect Your Ability To Afford A Home
The election is just 8 days away. Although the country will fundamentally change one way or another depending on who is elected, one thing that is guaranteed to happen no matter who is elected President is that interest rates are going to rise from the Federal Reserve. But what does that mean for you?
The last time we saw an interest rate hike of 1/4% point was in January 2016. Normally, what happens is when the Federal Reserve raised interest rates, the cost of borrowing for homes, cars and credit cards go up along with it. That didn't happen in January, and we can thank the Chinese economy for that. Their slow down , plus a strong dollar against the Euro made investing in the 10 year Treasury bill attractive because the world's investors would prefer the guarantee of what the US has to offer versus what Europe could.
Don't expect the same scenario to play out again. If the interest rates go up a 1/4 point in December, then again another 1/4 point in February you as a buyer just lost approximately $15,000 of purchasing power. ( $250,000 loan at 3.75% = $1,158 Principal and Interest versus $235,000 loan at 4.25% = $1,156 Principal and Interest)
There is a big difference in a $235,000 house and a $250,000. $250,000 you will get a private master bath, for $235,000 you will be sharing it with kids and guests. If you are on the fence about buying this year versus next. If your own bathroom is a motivator, then let's get you pre-approved right now and find you your dream home NOW.
Give me a call at 630-407-1641 to get started.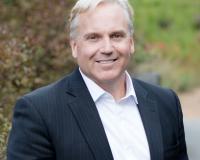 Author:
John Wright
Phone:
630-202-7241
Dated:
October 31st 2016
Views:
126
About John: ...