The Wright Real Estate Group Partners With Food For The Poor
We at The Wright Real Estate Group are very pleased to announce that we have partnered with the Food for The Poor organization and AM 560 The Answer to provide food for one year to 50 ( yes fifty) poor and starving children in Haiti and Guatemala and provide fresh clean water to them for life.
Food For The Poor is based out of Coconut Creek Florida and the money given to them actually goes to the people in need. In fact 96.4% of the donations received goes directly to operating expenses helping those on the ground of Haiti, Guatemala, and other countries in the Caribbean and Central & South America.
Would you help me to help feed these children? $50 will feed a child for a year. That's right. $50 will feed a child in these countries for a YEAR!.
You can go to this link http://www.foodforthepoor.org/ , or EVEN BETTER YET.....
If you are looking to buy or sell a home, meet with my team and I, mention #FoodForThePoor and we will donate $500 to Food For The Poor AND FEED TEN CHILDREN FOR ONE YEAR when we close on your home.
There is no expiration date for this offer, but there very well could be an expiration date on the lives of these children, SO THE TIME TO ACT IS NOW!!
Remember, to donate $50 directly to Food for the Poor and feed one child for a year , go here
To sell or buy a home with The Wright Real Estate Group and have $500 donated at closing and feed 10 children for a year, go here , or call 630-407-1641 or email findmydreamhome@wright-therealtor.com to BUY or sellmyhouse@wright-therealtor.com to SELL.
May God bless you and your loved ones this Christmas holiday season.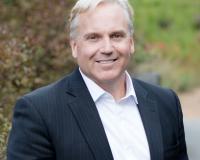 Author:
John Wright
Phone:
630-202-7241
Dated:
December 4th 2016
Views:
823
About John: ...